A Year to Remember - for Guitar Quartet 
Now available from Guitar Chamber Music Press Publishing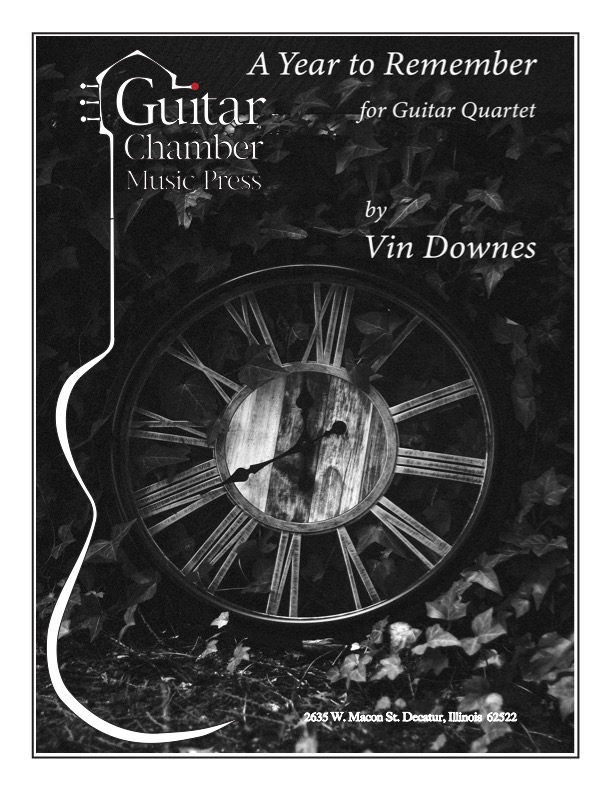 "A Year to Remember" was composed for my 2022 - 2023 Bayonne High School Honors Guitar Ensemble. I wanted to write a piece of music that would accentuate my students' technical abilities as well as push them to a higher level of playing together. It also had to immediately hook my students' ears and be fun to play. 
I gave the piece a lighter pop vibe by keeping the harmony simple and I tried to make the melodies catchy. The piece is very rhythmic and syncopated, and it helps teach ensemble members to listen to each other while playing. I hope your ensemble enjoys playing it as much as we did. 
The music is dedicated to the following students, with gratitude for their hard work and dedication to the BHS guitar program: Victoria Betances, William Castro Roman, Thomas Gray, Perptwa Khalil, Jesus Rosario, Andrew Quinonez, Naairah Scott, and Emily Thompson
New Single - Song from an Open Window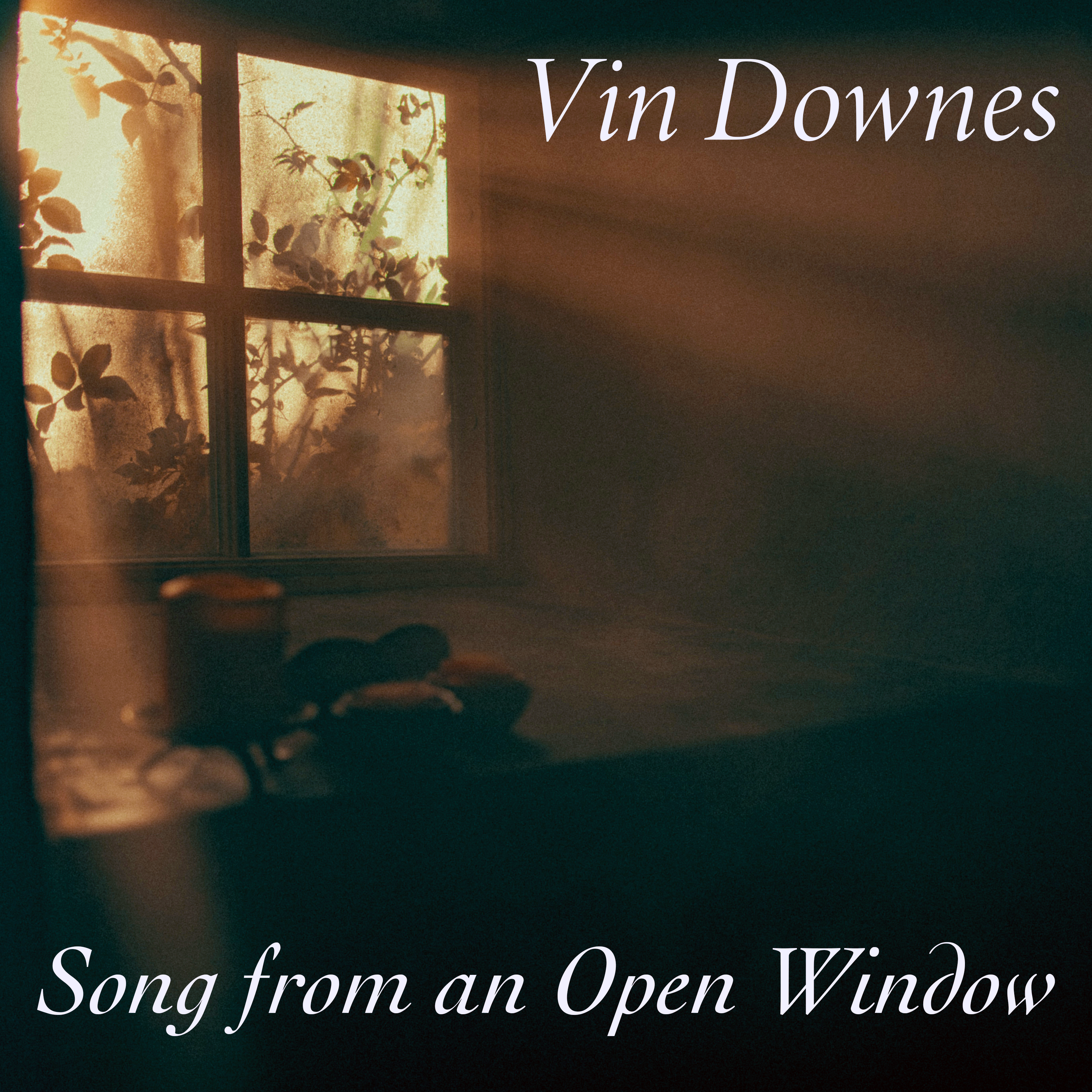 My newest single, "Song from an Open Window" will be released on 4/01/23.
Mixed & mastered by Tom Eaton at Sounds & Substance.
Downloads & TABs available here.
Downloads also available on Bandcamp.
Singles - March 2023
I will be releasing two singles in March. Both were mixed and mastered by Tom Eaton at Sounds & Substance. Downloads and TABs will be available here on their release days. Downloads will also be available on Bandcamp.
"Sun on the West River" - Release date 3/01/23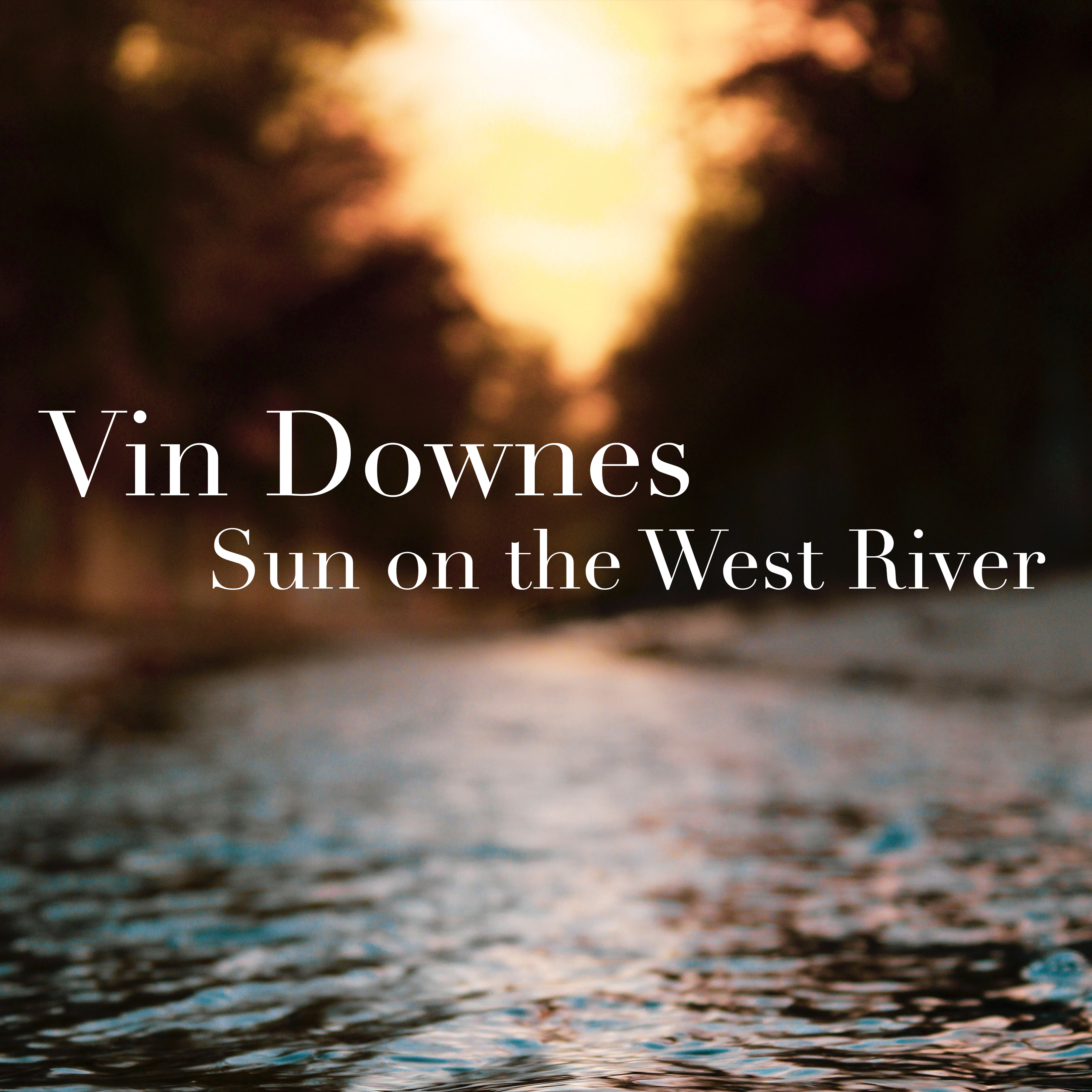 "As August Fades" - Release date 3/15/23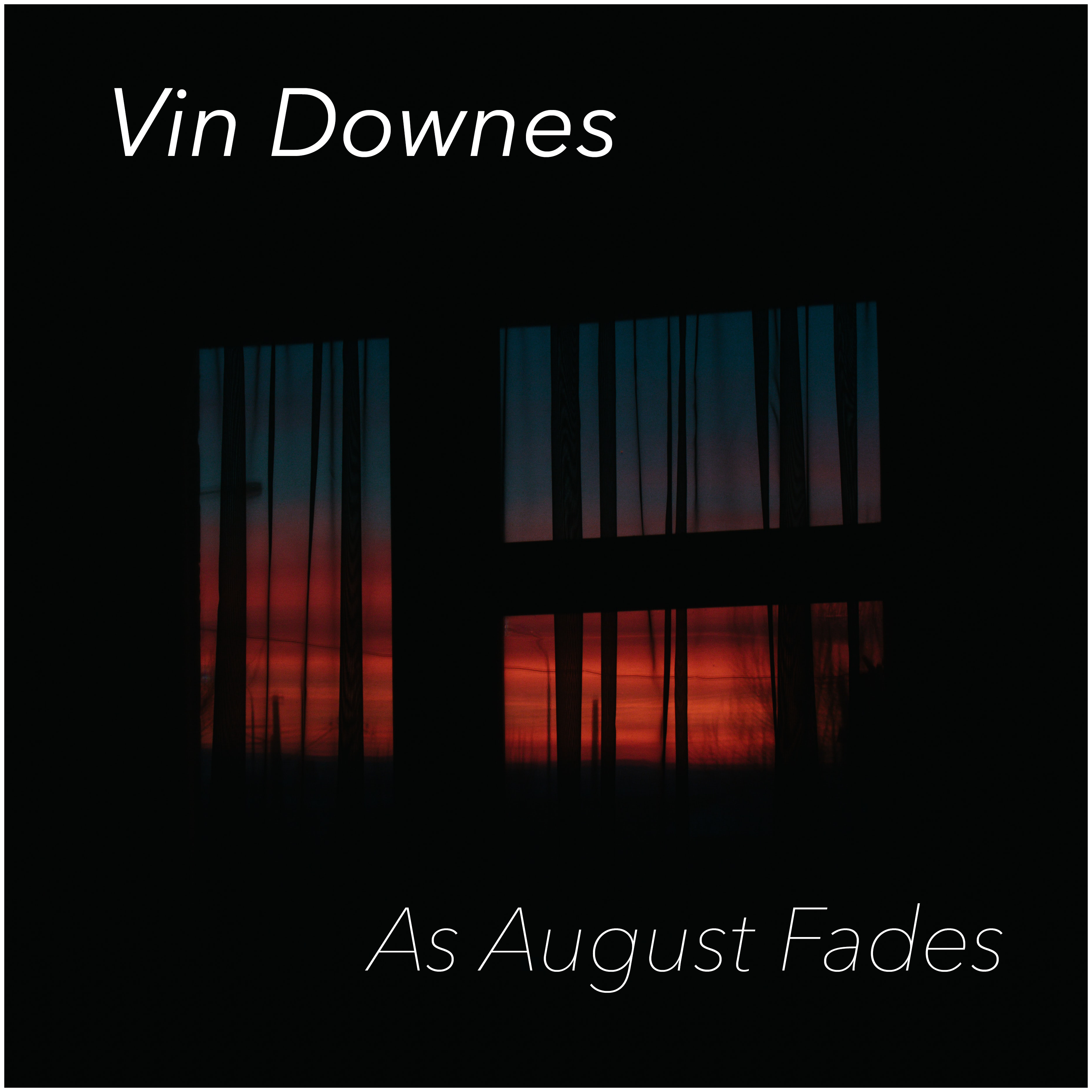 Kian's Blues & Landini's Nightingale 
Guitar Chamber Music Press Publication
Guitar Chamber Music Press has published two of my solos in one book. "Kians's Blues" & "Landini's Nightingale" are offered together in standard notation only.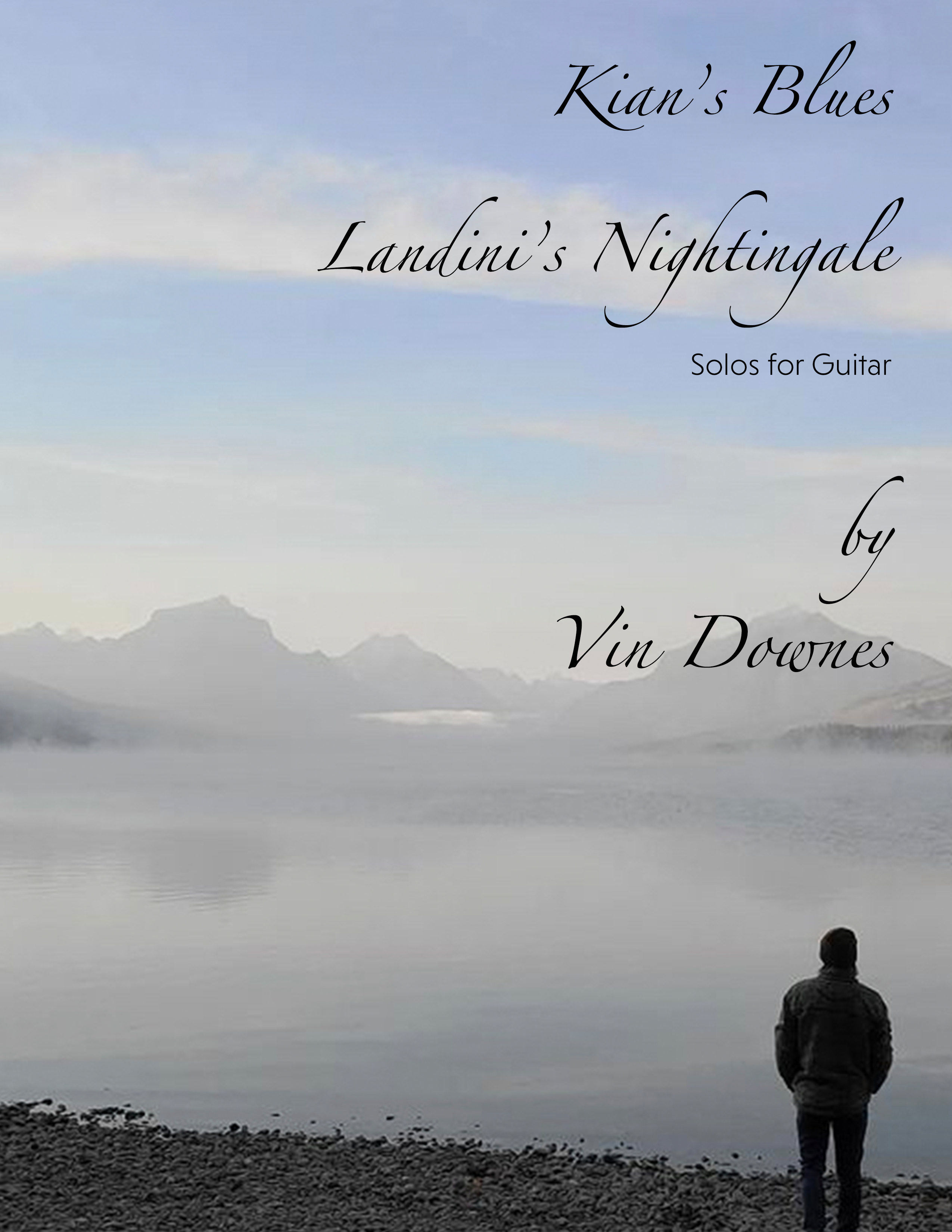 You can find my GCMP publications here : https://www.guitarchambermusicpress.com/vin-downes/
Live on Echoes Radio - Now Streaming!
In November 2022, I performed five songs live at Echoes Radio. You can now stream the concert for free on the Echoes Radio website. 
Set list:
Something in You Remembers
Belonging Just Where You Are
The Tree Still Thinks of Tom
Imagine Leaving This Place 
So She Spins
Check it out!
Gallery of Guitar - Livestream Discussion
I was honored to be asked to join the latest livestream hosted by classical guitarists Matthew McAllister and Matthew Cochran as part of Duo Talk on McAllister's YouTube channel Gallery of Guitar. Also joining the talk was multi-genre guitarist Candice Mowbray. The topic of our discussion was classical guitar and genre hopping. 
This was an informative discussion about how guitarists naturally find themselves playing several different genres and how we can use this to our advantage as musicians. You'll hear great viewpoints on this topic from three of the finest guitarists playing today....and me. Please check it out and share it!
New Publication!
My arrangement of Niel Gow's Lament for the Death of His Second Wife & Rosin the Beau has been published by Guitar Chamber Music Press. This is a standard notation edition only.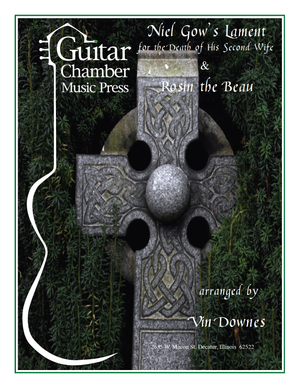 Click the link to purchase.
Gallery of Guitar - Interview & Performance
I recently had the honor of being interviewed by Matthew McAllister for his Gallery of Guitar YouTube channel. I also performed "The Tree Still Thinks of Tom". You can listen to our discussion, where we talk about playing posture, my influences, Tom Eaton, Will Ackerman, composing, my love of Irish music, and joke about what my name actually is.
Pre-Save My New Single - Two Celtic Folk Songs
"Niel Gow's Lament for the Death of His Second Wife / Rosin the Beau"
I recorded my arrangement of these two beautiful Celtic tunes during the sessions for my Three Evenings album. Tom and I decided to not include this medley on the album, so I have decided to release it as a single. Please consider pre-saving it on Spotify. The tune will be available on all streaming sites on September 2, 2022.
Spotify Pre-Save:
The track will also be available for download over on my Bandcamp. 
TABs available here...just click the store tab and scroll down to individual TABs.